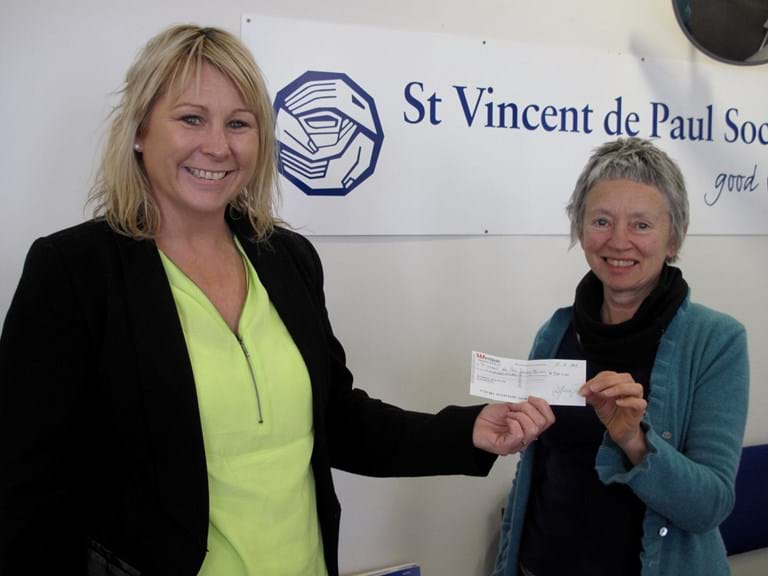 Celebrating our Clients
We love to hear and share when our clients are celebrating.
Congratulations to Penny Malone, the winner of the CPSU community award. She is presenting the $500 cheque to St Vincent De Paul for their Louie's Van food service.
Congratulations are in order for Roslyn Williams - she has been awarded the 2015 Family Day Care Educator of the Year for Tasmania! In 2012 she won the Tasmanian Southern Region title. Ros has been a Family Day Care provider for many years. We look forward to hearing how her night at the Gala presentation in Sydney goes later in October.